Cargo Collective
Version 2 Case Study
2017 — 2018
Introduction
I'm a product designer with a foundational background in graphic design.
Was an English major. Being the editor-in-chief of my college's literary & arts magazine made my fascination for constructing layouts and choosing fonts for words stronger than the desire to write words.
After self-teaching a number of years, I began working for a video game culture quarterly magazine named
Kill Screen
and a font reseller named
HypeForType
simutaneously from 2010 until 2011.
Doing small freelance design jobs were constant for me during my start. I wanted to quickly show off all that I was doing and attract more work online. During most of the beginning of my design career, I used a brand new kind of website builder named Cargo for managing my own site.
I was very involved in the community around Cargo's development during its beta. A power user by most definitions. Helped everyone who posted on the beta forums with a huge variety of questions and loved to get people started on the platform.
The founders took notice and offered free Cargo site upgrades and a direct line to them as development progressed. Eventually, in 2012, they offered a contract to do what I did plus quality assurance. Went full-time in 2014 and consistently collaborated with the rest of the team on features, design, and user experience.
At the end of 2016, I moved to Los Angeles, and worked in the Cargo office on the development of Cargo 2 until its release in mid-2017 and maturation in 2018.
Also worked on Persona (a lightweight publishing platform, predecessor of Cargo 2 and testing ground for many of its features), Observatory (an unreleased image cataloguing/moodboarding tool), and a secret project that is still under development.
Brief History of Cargo
Cargo Collective is an online content publishing platform, used to create websites.

It grew out of SpaceCollective, an invite-only blogging platform which attracted intellectuals and futurists. The project was dreamt up by Rene Daalder, who commissioned an interaction designer named Folkert Gorter and a developer named Josh Pangell to build it.

Folkert and Josh went on to create Cargo Collective in 2009, as a site builder that was image-focused and design-forward, with a mission to serve various creative communities. Most other site builder tools, at the time, were blog-centric (such as WordPress and Blogger) or limited e-commerce platforms.

Cargo was one of the most popular services in what became a wave of platforms geared towards hosting a creative portfolio online. Unlike most other creative networks, Cargo's team curated the landing page for the platform so that it was filled with hand-selected, awe-inspiring work by its users, in turn granting those users increased traffic.

The first iteration of Cargo grew steadily over the years and eventually served up over half a million sites.

In 2017, the team released Cargo 2 to push the capabilities of the platform into the future, with next-gen tools for live editing and robust customization, geared towards creative professionals.



Cargo 1 Admin Problems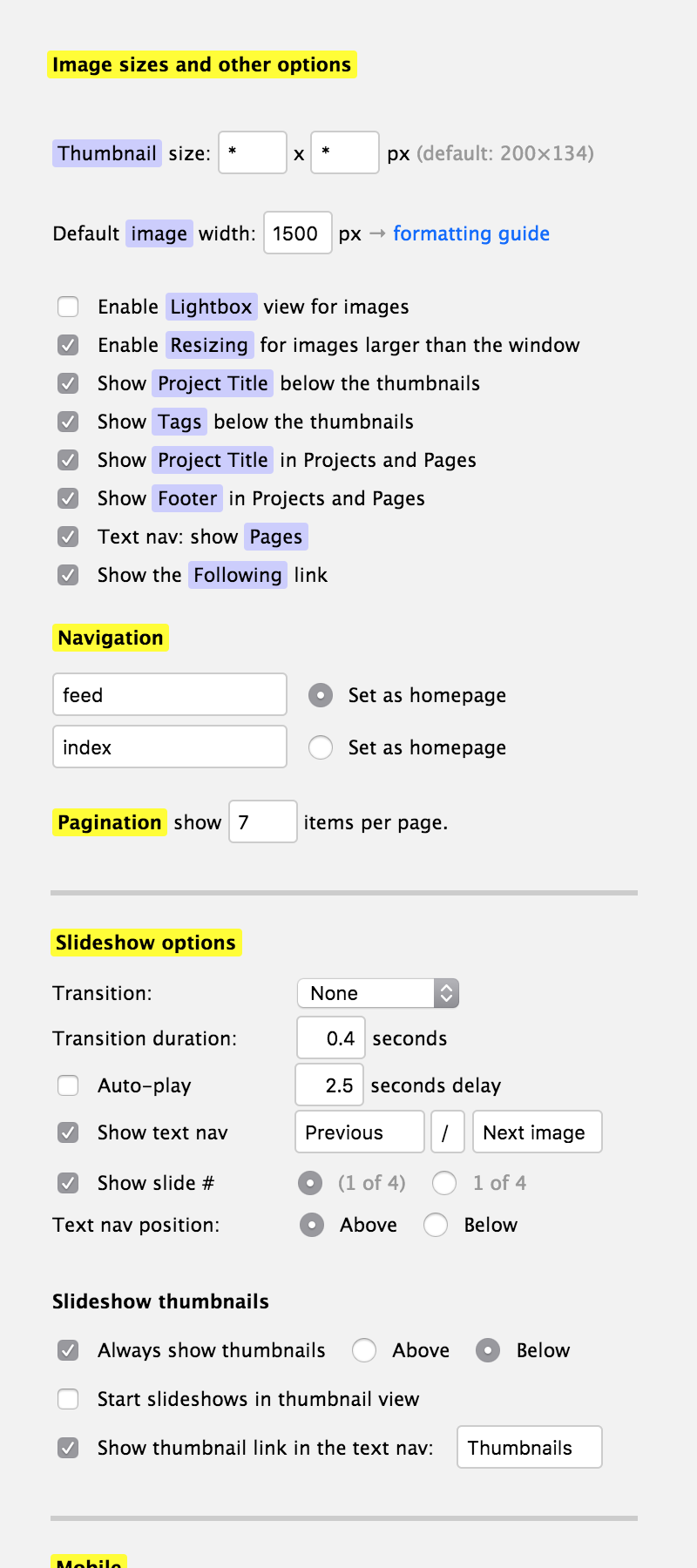 Design templates were rigid with few options to control style outside of CSS coding


Same customization questions were sent in multiple times per day; checklist-style "Display options" were difficult to scan and low in the Settings panel hierarchy


Confusing split between "projects" and "pages" for content in the "Project list" panel


Contents editor was extremely barebones, separate from live site (needed to save changes always, no previewing), relied on basic HTML tags
Cargo 2 Colors
Bright primary colors serve reoccuring roles throughout interface. Taps universal sensations. Utilitarian but not overly sterile.
Cargo Green
— live, affirmative
Blue/Purple
— interactive, enabled
Red
— error, disabled
Hazard Orange
— informative