Atoms
2022
During the busy holiday season of 2021, I joined Atoms, a NYC-based sneaker start-up, full-time as their Senior Designer to plan and execute all graphic design tasks. I completed a rebranding of the entire company, branded a new shoe model, lead creative direction for marketing campaigns, instituted the design system for digital projects, and much more.
Hero image photographer:
Julien Roubinet︎︎︎
The old logomark in place before I joined Atoms was an interlocked series of loops reminescent of a sacred geometry pattern called "flower of life" — pretty, but, a little complicated and many folks confused it for an icon of a flower. It also was nearly invisible on new outsole materials due to the strokes of the circles not having resilient scalability. In the new logomark, I simply "atomized" the old mark down to the essentials: dots. I wanted it to move from what seemed like a diagram of a part of an atom (the nucleus) to a very minimalist, pluralized abstract of what you might think atoms to be: swirling dots.
Atoms sign in front of the flagship store on 27 Mercer St, New York, NY.
The Atoms logotype accompanying MKBHD's in Times Square, during the release of Marques Brownlee's collaboration shoe, Model 251.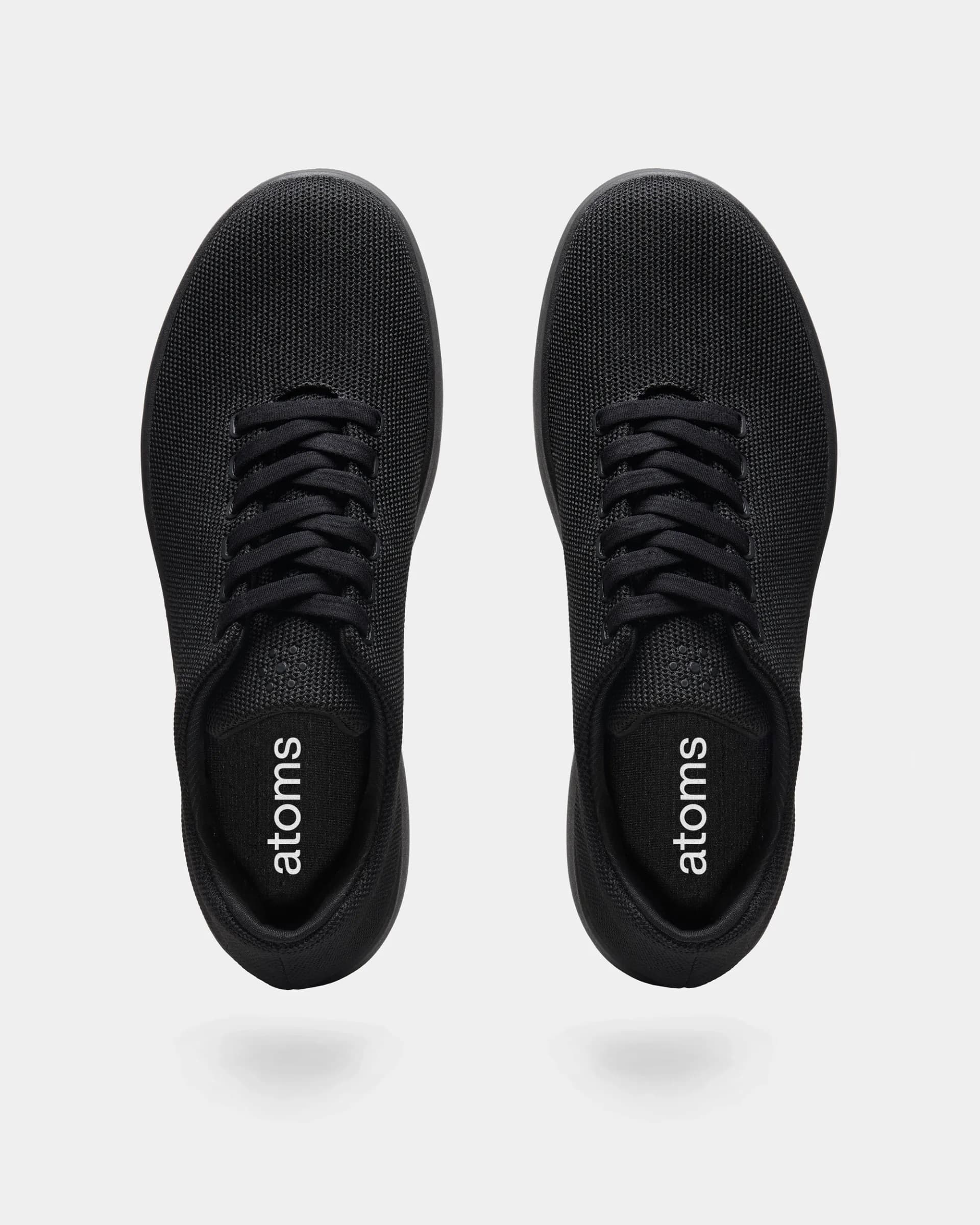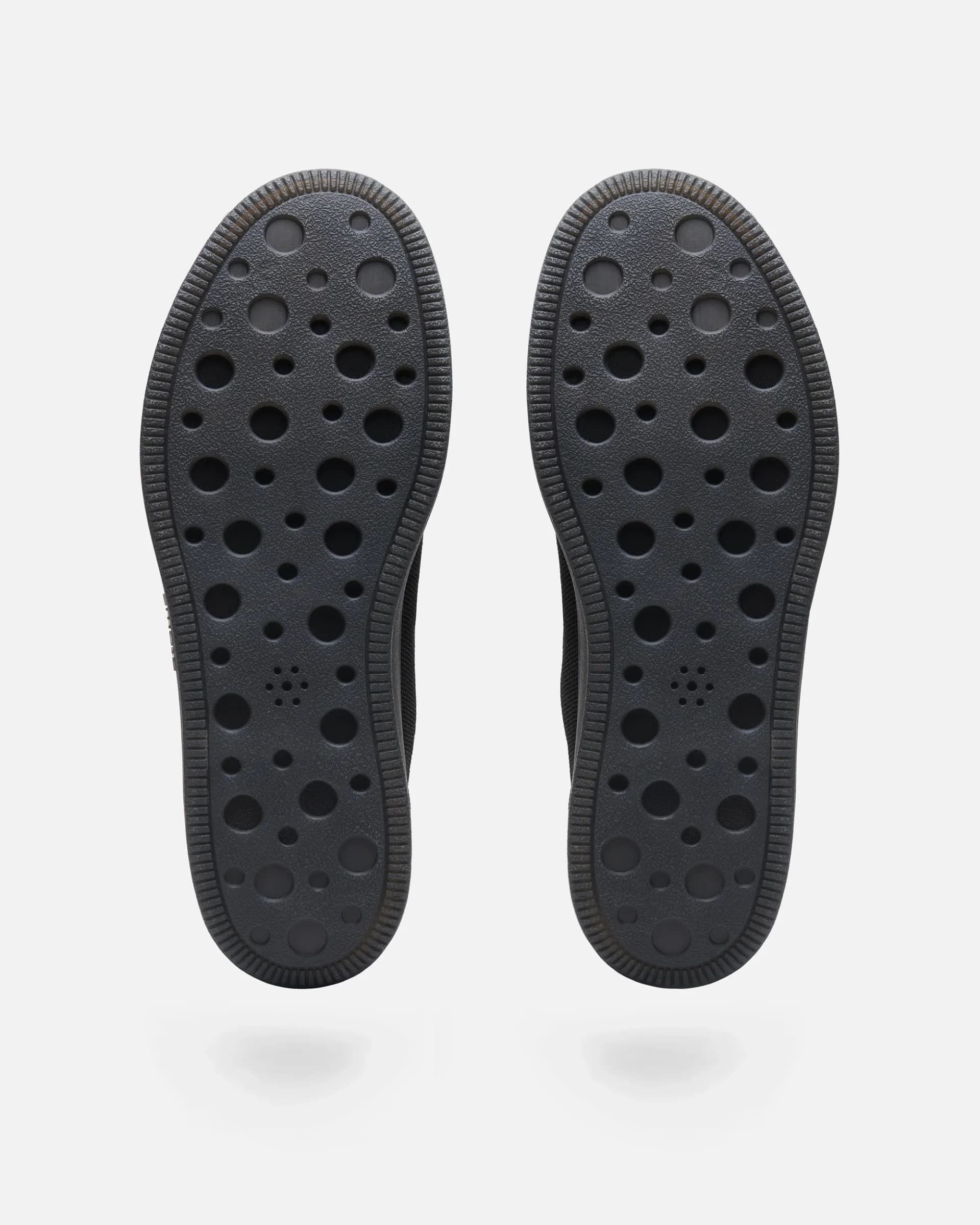 With the new logomark being dots, we also had the option to render it "in void" — that is, hole-punched in various materials. This ensured that it was more visible on places like the bottom of the shoe. I also wanted to make the mark symmetrical; the logomark can be imprinted in dirt or sand without fear of it being flipped.
The new logotype is a slightly modified version of Helvetica Now Display Medium. The exterior of the "o" is a perfect circle with some optical adjustments to the counter, and the tails on the "a" and "t" were made to look more like standing feet.
Alongside the logo, I focused on elevating the brand's typography. I commissioned the Very Cool font foundry to finish
VC Garamond Condensed
(which would have remained incomplete had I not reached out) and then utilized it as Atoms' main headline typeface.